09/22/14

Current delivery times from time of order:
Body Blow Jake E Lee Mod - 1 week
Rocket Fuel 5th Anniversary - 1 week
Rocket Fuel - 1 week
Bipolar Fuzz - 1 week
Filthy Lucre - 1 week
Krush Distortion - 1 week
Fuzz Universe Custom - 1 week
Fuzz Universe - 1 week
Body Blow - 2 weeks
Venom Boost 2 weeks
Micro Buff - 2 weeks
Pre-order time is over for the Body Blow Jake E Lee Mod. Shipping starts this week!
We'd like to thank Jake and his tech Scott Bell for helping us with filming of the video. Be sure to catch Jake and Red Dragon Cartel on tour in November with former Badlands cohort Greg Chaisson handling the bass duties this time out. They're going to rock!
08/25/14
Well, it's almost here! The Body Blow Jake E Lee mod. We're accepting pre-orders starting today, and will be shipping beginning September 15. All pre-orders are guaranteed to ship by that date. But the best part? Jake agreed to autograph a quantity of pre-ordered pedals! Those of you who have been patiently waiting - now is the time!

We took a little road trip to visit Jake in Vegas recently, and had a great time. Hanging out with Jake, his tech Scott Bell at the beautiful Tone Factory recording studio was truly a blast! While there, we produced a video with Jake discussing the development process demonstrating the pedal with classic Badlands and Red Dragon Cartel riffs throughout. Watch out for this video soon.
05/01/14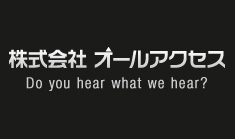 We are very proud to announce our new, exclusive distribution deal in Japan with All Access. In addition to Majik Box, All Access is the exclusive distributor for Shure, Tech 21 and Voodoo Lab. All Majik Box product will be available in Japan at your favorite music store, via All Access. Please feel free to contact them at the below phone number for any questions regarding Majik Box in Japan.
TEL 052-443-5537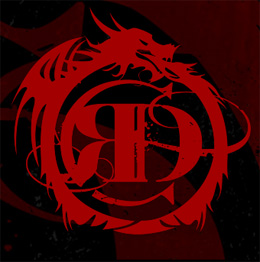 We've been getting lots of questions about the mysterious pedal on Jake E Lee's current pedal board. This pedal is a heavily modified Body Blow that was based on close collaboration between Jake, his tech Scott Bell and Majik Box. The mod adds slightly more gain and super thick low mids to the Body Blow, giving single note lines a huge infusion of girth and muscle. You can hear Jake using this pedal live on tour all summer for all of his thick, blistering leads. We're working with Jake now to ready the pedal for release this summer.

03/26/14
Well, it's taken a bit longer than expected, due to some unexpected delays in production, but we're now ready to officially ship the RF-LTD-5. For those who have waited, we thank you for your patience. We will begin shipping the RF-LTD5 on Tuesday, April 1.
Lots of you have been asking about the mysterious pedal that Jake E Lee has been using on tour with Red Dragon Cartel. The pedal in question is a heavily customized Body Blow pedal. Modified with a completely different EQ curve, with a bigger low end and more mids, with a touch more gain, the mod really thickens Jake's lead tone. Though we're still working out details with Jake and his tech Scott to release his custom model, we can modify a stock Body Blow to the custom specs (though the graphic will be that of the regular Body Blow and will still come with the two mini toggle switches). There will be an additional surcharge of $50 USD for the mod. Send us an email at: info@majikboxusa.com if you're interested.